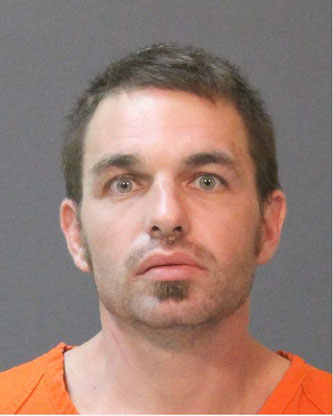 Lake Charles, LA –
On September 10 the Calcasieu Parish Sheriff's Office detectives division received a complaint regarding Kyle J. Faul, 33, 457 Scheufens Road, Lake Charles, stalking his ex-girlfriend and an acquaintance of hers.  During the initial investigation detectives learned Faul had sent the ex-girlfriend threatening messages and videos over social media.  In one of the videos sent to the victim detectives observed Faul burning a wooden cross and damaging some of her belongings.  
On September 11, after further investigation Judge Robert Wyatt signed a warrant for Faul's arrest.  He was located the following day at a local hotel and was arrested and booked into the Calcasieu Correctional Center.  He is charged with cyberstalking; stalking; intimidating, impeding, or injuring a witness; and burning a cross intent to intimidate.  He is being held with no bond.
Calcasieu Parish Sheriff's Office Detective Michael G. Miller is the lead investigator on this case.