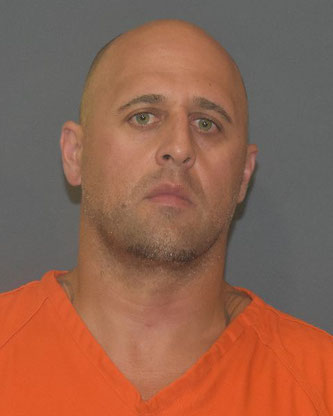 Lake Charles–
The Calcasieu Parish Sheriff's Office Sex Offender Unit arrested convicted registered sex offender Jonathan D. Carlin, 40, 136 John King Road, Ragley, after it was learned he had been working in Calcasieu Parish without notifying the proper authorities of his employment information within three (3) days, as required by law for all registered sex offenders.
During the investigation detectives learned Carlin had been employed for the company in Lake Charles since 2014.  On July 24 deputies located Carlin at his jobsite at which time he was found to be in possession and operating a company vehicle that had not been registered with law enforcement, also making him in violation of his sex offender registration requirements.     
Carlin, who was convicted of sexual assault of a child in Texas in 2002, was arrested and booked into the Calcasieu Correctional Center and charged with 2 counts of failure to register and notify as a sex offender.  He was released the following day on a $25,000 bond set by Judge Robert Wyatt.
CPSO Detective Allison Toups is the lead investigator on this case.  The investigation is continuing.