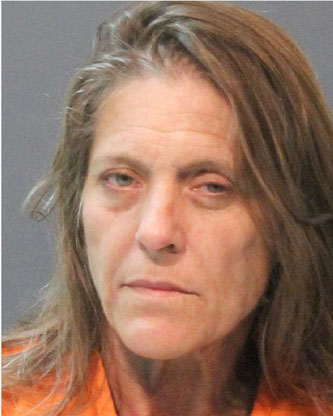 Lake Charles –
On July 14 Calcasieu Parish deputies were dispatched to 202 E Jim Pickens Rd., Lot #5, Sulphur, in reference to a 911 hang-up call. When they arrived they observed Marilyn Clavier, 54, standing outside of her vehicle screaming. Clavier locked herself in her vehicle when deputies drove up.  When given verbal commands for her to get out of the vehicle, she started her vehicle, put it into reverse crashing into a CPSO patrol unit, and nearly hitting two deputies. She then placed her vehicle into drive and ran over cinder blocks lining the property roadway leaving the scene initiating a pursuit by deputies.  After a short pursuit, Clavier's vehicle came to a stop at the corner of Highway 27 and Napoleon St.
Clavier was transported to a local hospital after deputies obtained a warrant to have her blood drawn for a toxicology report.
After hospital personnel collected the blood sample she was transported back to CPSO and booked into the Calcasieu Correctional Center and charged with DWI 3rd offense; 2 counts of aggravated assault; hit & run driving; aggravated flight from an officer; and possession of marijuana.
Judge Ron Ware set her bond at $11,750.00
CPSO Deputy Britt Poindexter is the lead investigator on this case.