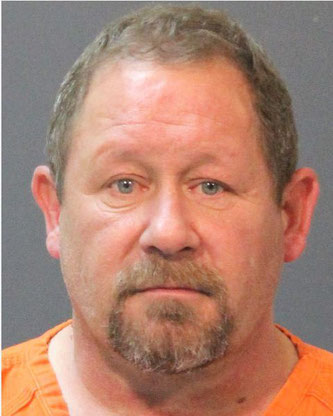 Lake Charles –
On June 21 the Calcasieu Parish Sheriff's Office received a call from the Cameron Parish Sheriff's Office in reference to Kenneth S. Raimer, 52, 16590 Ja Elle Drive, Iowa.  They advised detectives were currently working an obscenity case and learned there were several possible victims in Calcasieu Parish. 
During the investigation detectives spoke with three woman who advised they received messages from Raimer, who was an acquaintance of all three woman, by Facebook or text.  The women said the messages they received from Raimer eventually turned sexual in nature.  They also stated to detectives Raimer sent numerous nude photographs to them.  One of the victims stated she advised Raimer to stop communicating with her on two occasions.   
On July 9 Raimer was arrested and booked into the Calcasieu Correctional Center and charged with 39 counts of obscenity; and 2 counts of telephone harassment.  He was released later the same day on a $31,000 bond.
CPSO Detective James Jones is the lead investigator on these cases.