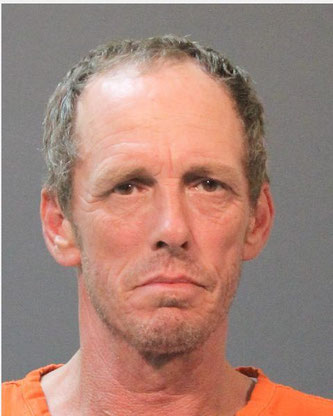 Lake Charles –
On June 30 at approximately 6:20 a.m., Calcasieu Parish Sheriff's deputies were dispatched to the area of North Perkins Ferry Road and Gillis Cut-Off Road in Moss Bluff in reference to a two vehicle accident.   Once deputies arrived on scene they spoke with witnesses who stated the driver of a truck, later identified as Bryan L. Fontenot, 50, 3547 H. Broussard Road, Sulphur, was traveling southbound in the northbound lane for approximately 2 miles at which time he struck a car. 
When deputies spoke with Fontenot they detected an odor of alcohol emitting from his breath.  Deputies also observed Fontenot to have unsteady balance; almost falling over several times.  When speaking with Fontenot he stated he drank 3 beers the previous night.  Fontenot also stated to deputies he was traveling from Welsh to Vinton and believed he was traveling on Old Spanish Trail.  Fontenot  refused to submit to standard field sobriety testing.  He was then arrested and transported to the Calcasieu Parish Sheriff's Office for breath intoxilyzer test; which he also refused.  Deputies obtained a warrant to have his blood drawn for a toxicology report; he was then transported to a local hospital. 
After hospital personnel collected the blood sample he was transported back to CPSO and booked into the Calcasieu Correctional Center and charged with DWI 4th; vehicular negligent injury; carless operation; and driving under suspension for prior DWI.  Judge Guy Bradberry set his bond at $60,000 with a special condition being he cannot operate a vehicle without an ignition interlock device.
CPSO Deputy Chelsey Gault was the arresting deputy on this case.  CPSO Sgt. Bryan Guth is the lead investigator on the vehicle crash.