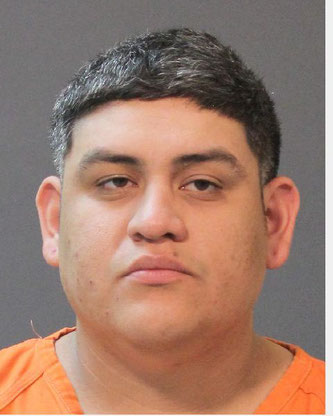 Lake Charles –
On May 10 at approximately 4:00 a.m. Calcasieu Parish Sheriff's Office deputies were dispatched to two homes off East Lincoln Road in Lake Charles in reference to someone trespassing.   
 When deputies arrive they located the suspect, identified as Christopher C. Ocasio, 29, Edinburg, Texas.  When deputies spoke with Ocasio they detective a strong odor of alcoholic beverage emitting from his person.  They also observed Ocasio to have slurred speech and blood-shot eyes.  After further investigation into the trespassing incidents detectives located a Camaro, submerged in a ditch near the homes where Ocasio was located.  Ocasio stated to deputies that the Camaro belonged to him, and during a search of his person the keys to the Camaro were located in his pocket.  When questioned by deputies Ocasio stated he had been drinking at a bar and when he left he allowed someone else drive his car, at which time that person wrecked it.  Deputies were unable to locate anyone else in the area and Ocasio was unable to provide a name of the person he let drive his car.        
Ocasio, who has 3 prior DWI arrests in the last 10 years, was arrested and transported to the Calcasieu Parish Sheriffs' Office for a standard field sobriety test, which he refused.  Deputies then attempted to perform a breath intoxilyzer test; which Ocasio also refused.  Deputies obtained a warrant to have his blood drawn for a toxicology report; he was then transported to a local hospital. 
After hospital personnel collected the blood sample he was transported back to CPSO and booked into the Calcasieu Correctional Center and charged with DWI 4th; 2 counts of criminal trespassing; and carless operation.  He was released on May 12 on a $51,250 bond set by Judge Sharon Wilson.
CPSO Deputy Logan Leger was the arresting deputy on this case.