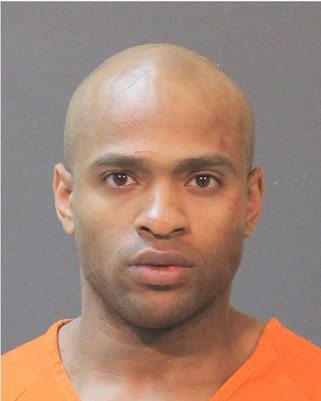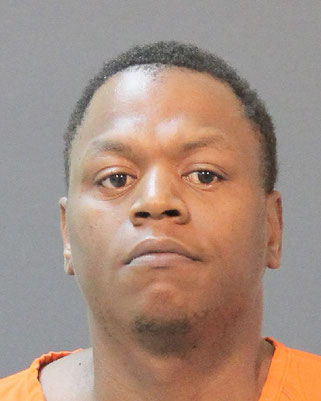 Lake Charles, LA –
On April 30 at approximately 5:30 p.m. Calcasieu Parish Sheriff's Office deputies were dispatched to I-10 eastbound near mile marker 26 in reference to a bomb scare on a Megabus. When deputies arrived they learned from the bus driver that a man on the bus reported to him he was having chest pains and needed to get off the bus. The bus driver pulled over on the side of the interstate and called 911 for an ambulance. When the paramedics arrived, the man exited the bus and got into the ambulance. At that point, another passenger in the bus told the driver that the passenger in the ambulance made comments to him before exiting the bus that lead him to believe there was a bomb on the bus. The bus driver again called 911 to report a possible bomb scare.
When deputies arrived, and the passengers were evacuating the bus, one of the passengers, later identified as Albert Williams, 29, New Orleans, fled on foot from the bus with a bag and sweat pants. While deputies were attempting to apprehend Williams, they observed him drop the items he was carrying near a drainage ditch and continue running. After he was apprehended deputies located the bag and sweat pants near the drainage ditch and found a large ziplock bag inside containing approximately 907 grams of powder cocaine, approximate street value of $80,000-$100,000.
Also while evacuating the bus, deputies located another passenger, later identified as George, A. Pottinger, 32, Georgia, with multiple back packs containing 60 pints of promethazine, approximate street value of $15,000-$20,000 . During a search of his person deputies also located marijuana and drug paraphernalia.
Both men were arrested and booked into the Calcasieu Correctional Center. During a body scan while being booked in Pottinger pulled marijuana from inside his pants, placed it in his mouth and ingested it.
Williams is charged with possession of cocaine over 400 grams; obstruction of justice; and resisting an officer. Judge Robert Wyatt set his bond at $57,500. Pottinger is charged with possession of marijuana; possession of drug paraphernalia; possession of CDS V with intent to distribute; contraband in a penal institution; and obstruction of justice. Judge Robert Wyatt set his bond at $15,500.
The Louisiana State Police and Westlake Fire Department were contacted for assistance and no bomb was found.