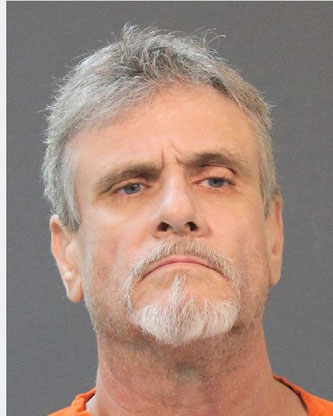 Lake Charles –
On April 12 convicted sex offender Craig A. Neil, 55, Lake Charles, was arrested after an investigation revealed he failed to comply with his sex offender registration requirements. 
During the month of March CPSO Sex Offender detectives, along with Probation and Parole, attempted to conduct home visits at the address listed on Neil's sex offender registration, but could not make contact with him.  It was discovered when Neil was released from incarceration at the beginning of March on an unrelated charge, he had registered an address with law enforcement where he was not actually living; making him in violation of his sex offender requirements. 
After further investigation detectives issued a warrant in the amount of $50,000 signed by Judge David Ritchie.  Neil, who was had been incarcerated at the Calcasieu Correctional Center on a parole detainer on April 10, was charged with failure to register as a sex offender. 
Neil was convicted of second degree sexual assault in Wisconsin in 1996. 
CPSO Detective Cory Myers is the lead investigator on this case.