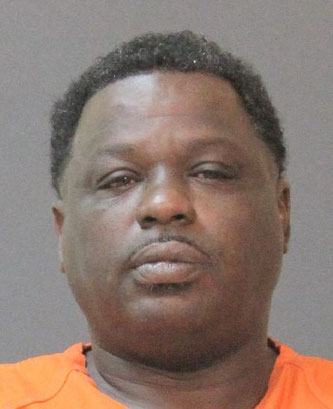 Lake Charles –
On April 7 at approximately 8:30 p.m., a Calcasieu Parish Sheriff's Office deputy made a traffic stop on a car for a traffic violation near the intersection of Highway 171 and Fitzenreiter Road in Lake Charles.   
When the deputy made contact with the driver, Eric D. Malbrough, 44, 718 Tallow Road, #25, Lake Charles, and asked for his driver's license, the deputy was presented with Malbrough's Louisiana sex offender ID Card.  When the deputy asked Malbrough if he had a driver's license Malbrough advised it was suspended for child support, but the deputy later learned his driver's license was suspended due to a DWI 2nd offense.  Upon exiting the car the deputy observed an open bottle of alcoholic beverage in Malbrough's back pocket. 
After further investigation the deputy learned the address on Malbrough's sex offender ID card did not match the address registered with law enforcement.  The deputy also learned the car Malbrough was driving had not been registered with law enforcement, making him in violation of his sex offender registration requirements.   
Malbrough was arrested and booked into the Calcasieu Correctional Center and charged with failure to register as a sex offender 2nd offense; failure to comply with sex offender identification requirements; additional lighting equipment; operating a vehicle under suspension for DWI; and open alcoholic beverages in a motor vehicle.  Judge David Ritchie set his bond at $64,000.  
Malbrough was convicted of sexual battery in 1994 in Calcasieu Parish.  He was also convicted of failure to register as a sex offender in 2018. 
CPSO Sr. Cpl. Chris Duhon was the arresting deputy on this case.