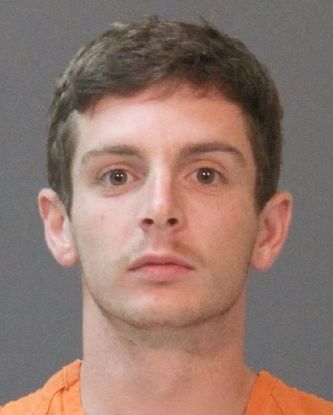 Lake Charles –
On April 6 Calcasieu Parish Sheriff's Office detectives received a complaint regarding Logan L. Manuel, 22, 5859 Tom Hebert Road,  Lake Charles, in reference to an incident that happened earlier that day.
During the initial investigation the victim, who is Manuel's ex-girlfriend, advised detectives she was at his home on the morning of April 6, at which time Manuel became upset about a prior incident in their relationship and a verbal argument ensued.  The victim stated she attempted to leave but Manuel grabbed her by the hair, pulling her down, and took her phone and keys from her.  She then advised detectives Manuel grabbed her by the neck and choked her while making homicidal statements towards her.  The victim stated she attempted to leave again at which time Manuel grabbed her by the vagina and pulled her back towards him.  She also stated that some point while she was at the home Manuel inappropriately touched her.  The victim told detectives along with the homicidal comments he also made suicidal comments during the incident; and their 1 year old son was also present when the incident took place.
Later the same day detectives obtained a warrant in the amount of $250,000 for Manuel's arrest signed by Judge Clayton Davis.  He was located a short time later and was arrested and booked into the Calcasieu Correctional Center and charged with domestic abuse battery child endangerment; domestic abuse battery strangulation; false imprisonment; and sexual battery.
CPSO Detective Brittney Jones is the lead investigator on this case.