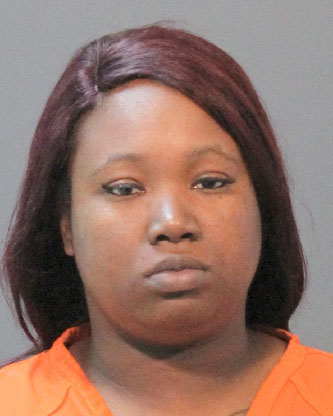 Lake Charles, LA –
On March 22 CPSO detectives were investigating the escape of two juvenile boys from Boys Village located in Lake Charles.  During that investigation detectives discovered messages between one of the juveniles, who is 16 years old, and an employee at Boys Village, Ivella M. Braxton, 31, 8559 Gulf Highway, Lake Charles. 
After detectives located the juvenile and interviewed him he stated he was in a relationship with Braxton and had been since June 2018.  The boy advised detectives he had sexual intercourse with her 4 times since their relationship started.  The boy also told detectives after he escaped from Boys' Village, Braxton had picked him up twice and they engaged in sexual intercourse. 
On April 1 Judge Clayton Davis signed a warrant in the amount of $105,000 for her arrest.  She was located today and arrested and booked into the Calcasieu Correctional Center.  She is charged with 4 counts of felony carnal knowledge of a juvenile; malfeasance in office; sexual conduct prohibited with a prisoner; and accessory after the fact. 
CPSO Detective Larry Cormier is the lead investigator on this case.