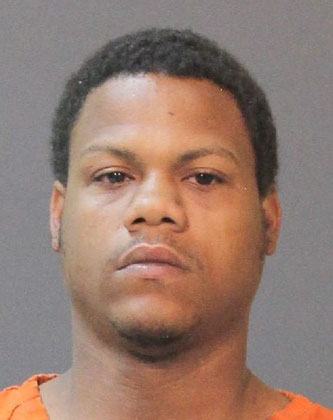 Lake Charles –
On March 27 at approximately 1:30 p.m., Calcasieu Parish Sheriff's Office deputies were dispatched to the area near Koonce Rd. and St. Luke Ln. in Sulphur in reference to a one vehicle accident involving a truck that had hit a utility pole and was stuck in the ditch. 
When deputies arrived they observed the truck leaving the scene and attempted to stop the truck, at which time the suspect fled and a pursuit ensued.  During the pursuit the truck made several unsafe lane changes causing other vehicles to move off the roadway, ran a stop sign, and traveled at a high rate of speed.  The suspect eventually stopped the vehicle in the middle of the roadway in the 500 block of East Houston River Rd. and fled on foot into a wooded area.  A short time later deputies located the driver, Joseph C. Semien, 26, 3788 E. Burton St., Sulphur, exiting the woods.
After further investigation it was learned Semien, who has a suspended driver's license, was driving a truck that was reported stolen from Arlington, Texas.  Deputies also discovered he had a 14 year old passenger in the truck, who was left at the scene of the crash and was picked up by a parent.  During a subsequent search of the truck deputies located a large amount of suspected marijuana.
Semien was arrested and booked into the Calcasieu Correctional Center and charged with hit and run; flight from an officer; illegal possession of stolen things; possession of marijuana 14 grams or more; illegal use of a CDS in the presence of a person under 17; resisting an officer by flight; and operating a vehicle with a suspended license.  Semien also had two active warrants for contempt of court for possession of CDS II; simple burglary; and theft between $750 and $5,000.  His bond is still pending.
CPSO Cpl. Kevin P. Fontenot was the arresting deputy on this case and was assisted by CPSO Warrants Sgts. Dennis Hanisee and Chris Ryan.