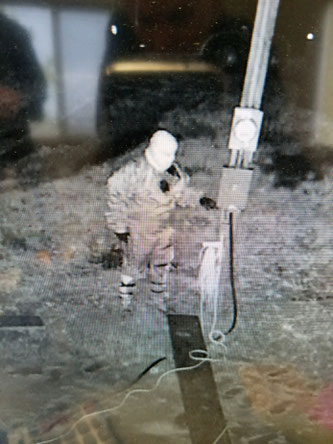 Lake Charles –
On February 12 Calcasieu Parish Sheriff's Office deputies were dispatched to Pine Ridge RV Resort located on Farm Road in Iowa in reference to a theft.
Once on scene deputies spoke with the complainant who stated someone had stolen a spool of wire, worth approximately $5,000.  When deputies reviewed the surveillance they observed the suspect enter the property from the east around 3:00 that same morning and unplug the power to the portable building, causing the surveillance cameras to lose power.  Deputies were also advised a bulldozer that was on the property had been moved; leading deputies to believe the suspect used the bulldozer to haul the spool to the front of the property.   
If anyone has any information regarding this theft, please call the Sheriff's Office at 491-3605. 
CPSO Detective John Coffman is the lead detective on this case.