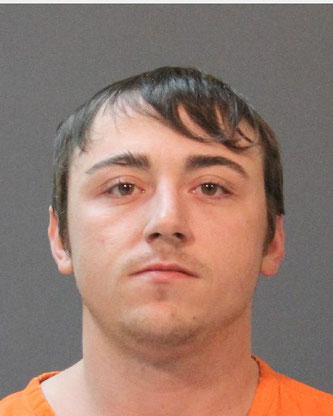 Lake Charles, LA –
On February 1 the Calcasieu Parish Sheriff's Office detectives received a complaint in reference to Joseph H. Constance, 24, 790 Birdnest Road, Moss Bluff, raping a 13 year old girl, who was a family acquaintance. 
During the investigation the victim told detectives that on December 9, Constance raped her while she was staying at his home.  During the investigation into the rape, an 11 year old girl, who was also a family acquaintance, advised detectives Constance walked in on her while she was changing clothes and left the room, only to open the door again and ask if she needed help.  The 11 year old girl also told detectives Constance told her not to tell anyone he walked in on her.   
On February 12, after further investigation, detectives issued a warrant for Constance's arrest with a bond of $600,000 signed by Judge Clayton Davis.  Detectives located Constance the following day at his home, and when speaking with him he confirmed he had sexual intercourse with the 13 year old victim.  He also confirmed he walked in on the 11 year old while she was changing, but stated it was an accident.  He was arrested and booked into the Calcasieu Correctional Center and charged with 2nd degree rape; and indecent behavior with a juvenile. 
CPSO Detective Kara Adams is the lead investigator on this case.