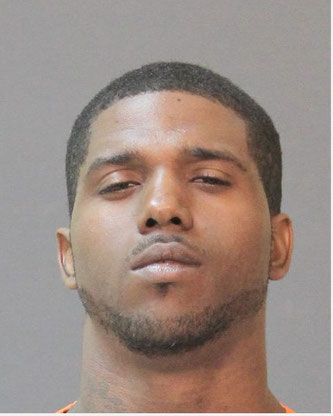 Lake Charles –
On February 6, Calcasieu Parish Sheriff's Office detectives were contacted in reference to a missing 16 year old girl from Dallas, Texas possibly being in Calcasieu Parish.
Upon further investigation the girl was located at a local hotel on Moeling Street in Lake Charles.  After the girl was taken into custody, detectives made contact with Kelby T. Royster, 25, Atlanta, GA, who was also at the hotel with the girl.  After questioning Royster, he advised deputies he had sexual intercourse with the girl. 
Royster was arrested and booked into the Calcasieu Correctional Center and charged with felony carnal knowledge of a juvenile.  Judge Robert Wyatt set his bond at $25,000.
The girl was released to Texas Child Protective Services.
CPSO Detective Shelley Trahan is the lead investigator on this case, with assistance from CPSO VICE & Sex Crimes detectives, along with the CPSO ACT-Team.