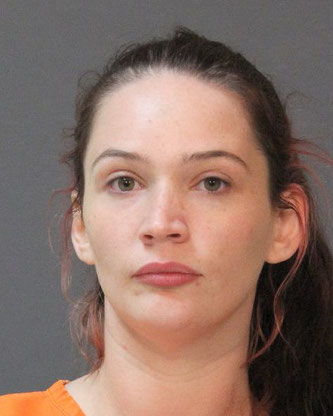 Lake Charles –
Last night at approximately 9:30 p.m. the Calcasieu Parish Sheriff's Office received a call stating that a woman was driving around with a dead body in her trunk.  A short time later deputies located the car traveling on North Franklin Street in Lake Charles and conducted a stop.  While searching the car deputies located a deceased woman in the trunk of the car.  Deputies made contact with the driver, Sarah M. Parker, 24, 2553 Brackenrige Road, Moss Bluff, and the passenger, Logan T. Kyle, 22, Fort Polk, LA, an active duty solider who was the husband of the deceased woman found in the trunk. 
Further investigation by CPSO detectives revealed the woman had been killed by Kyle at Fort Polk.  Detectives also learned Parker was aware Kyle killed the woman and attempted to aid him with the disposal and concealment of her body. 
Parker was arrested and booked into the Calcasieu Correctional Center and charged with obstruction of justice; and failure to report a homicide.  Her bond is still pending. 
Parker's two children, ages 1 and 2, who were also in the car, were taken into state custody by the Department of Children & Family Services. 
CPSO detectives contacted the U.S. Army CID in reference to the homicide happening in Fort Polk.  They picked up Kyle, who was detained at CPSO and will be investigating the homicide.  CPSO Detective Keeba Barber is the lead investigator on this case.