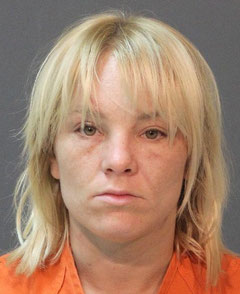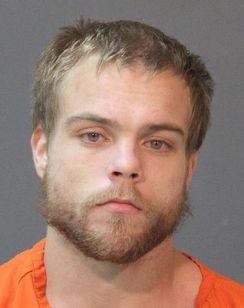 Lake Charles –
On September 18 at approximately 7:30 a.m. Calcasieu Parish Sheriff's Office deputies were dispatched to the area near Bankens Road and Buhler Station Road in Sulphur because railroad workers found a woman lying near the railroad tracks covered in mud.  When deputies arrived and spoke with the complainant he stated he located the muddy woman in the ditch and thought she was deceased, but when he approached her she sat up and he observed her to have what appeared to be a severe head injury.  The victim was transported to a local hospital, where it was discovered she had multiple fractures to her skull along with a brain bleed. 
The following day, while detectives were canvassing the area where the victim was found, they encountered Christina M. Russell, 27, and Joseph N. Thomas, 23, both of 146 Buhler Station Road, Sulphur, outside of their home and learned they were with the victim the day before her being found near the railroad track.  The investigation revealed the couple did not know the victim but picked her while she was walking and brought her to their home.  When detectives interviewed Russell and Thomas they both stated while the victim was at their home an argument ensued.  They stated they pushed the victim off their back porch and the victim left the home on foot.  They then advised detectives they got into a truck and Russell struck the victim with a truck while she was walking down the roadway.  They also stated Thomas exited the truck and struck the victim with a pipe and they then fled the scene; leaving the victim on the side of the roadway.  Russell was also found to be in possession of the victim's cell phone.  
On September 19 Russell and Thomas were arrested and booked into the Calcasieu Correctional Center and charged with attempted 2nd degree murder.  Judge Clayton Davis set their bonds at $500,000 each. 
The victim remains hospitalized in critical condition.
The investigation is continuing with more charges possible.
CPSO Detective Larry Cormier is the lead investigator on this case.