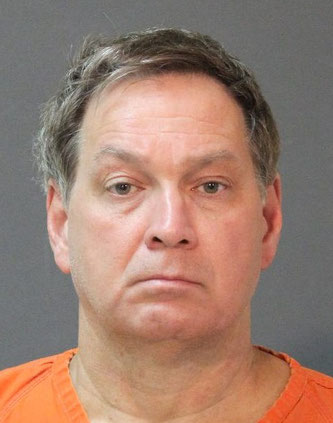 Lake Charles–
On May 24 the Calcasieu Parish Sheriff's Office arrested a local high school teacher, James P. Gaharan, Jr., 55, 527 Division Street, Lake Charles, for 2 counts of felony carnal knowledge of a juvenile; 2 counts of indecent behavior with a juvenile; computer aided solicitation of a minor; and obstruction of justice after an investigation revealed he had an inappropriate sexual relationship with one of his students.  During the investigation detectives learned sometime between January and April, Gaharan and the 15 year old student engaged in sexual activity at his residence as well as another location in Calcasieu Parish.  It was also learned Gaharan engaged in explicit conversations with the student on an adult website.  After this arrest Gaharan was no longer employed with the Calcasieu Parish School Board.
After Gaharan's arrest detectives executed a search warrant on his residence and seized multiple computers, cell phones, and other electronic devices.  The seized items were sent to the Calcasieu Parish Sheriff's Office Computer Forensic Unit for examination and upon completion of the search of the items detectives found pornographic images of young females that had been downloaded on a device from the internet. 
On July 25 detectives obtained a warrant for Gaharan's arrest in the amount of $750,000 signed by Judge Michael Canaday.  The next day Gaharan was located at his residence and arrested and booked into the Calcasieu Correctional Center and charged with 5 counts of pornography involving juveniles. 
CPSO Detective James Jones is the lead investigator on this case.