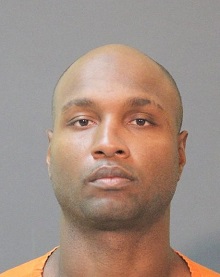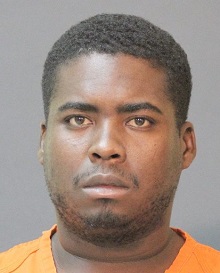 Lake Charles –
On June 30 at approximately 5:00 a.m., Calcasieu Parish Sheriff's Office deputies were dispatched to a convenience store on Gulf Highway in Lake Charles in reference to an armed robbery.  When deputies arrived, they spoke with the store employees who advised a man entered the store with a gun and demanded money.  After stealing an undisclosed amount of money, the man fled the store in a small, 4-door, dark in color car with fog lights in the front.
Detectives received several tips from the public and after further investigation they were able to identify the suspect as Korryon D. Carter, 32, 1110 N. Cherry Street, Lake Charles.  Detectives located discarded evidence at the scene that connected Carter to the robbery and were also able to confirm Carter was the registered owner of the car used during the robbery. 
On July 1 CPSO deputies located Carter's car at an apartment complex on 5th Avenue and were then able to locate Carter inside the residence.  While inside the residence deputies located a stolen handgun, as well as, items used during the robbery.  Deputies also located a man, Braccarrie M. Reed, 22, New Orleans, LA, inside the residence and learned he was wanted for 2 counts of attempted second degree murder for a shooting that occurred on June 11 in New Orleans. 
Carter and Reed were arrested and booked into the Calcasieu Correctional Center.  Carter is charged with armed robbery; illegal possession of stolen firearm; and illegal possession of a firearm by a convicted felon.  Reed is charged with resisting an officer by refusal to ID, illegal possession of a stolen firearm; illegal possession of a firearm by a convicted felon; possession of marijuana 2nd offense; and introduction of contraband in penal institutions.  Carter's bond is set at $115,000 and Reed's bond is set at $20,000. 
Carter was out on supervised probation for 2010 charges of possession of cocaine with intent to distribute; and carrying a firearm in relation to a drug crime.   
CPSO Detective Lt. Beth McGee is the lead investigator on this case.