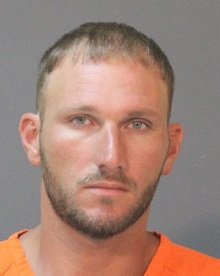 Lake Charles, LA –
At approximately 5:00 a.m. today, an ambulance was called to the Calcasieu Sheriff's Prison after an inmate, Blake A. Russell, 32, was found hanging in a mop closet.  He was taken to the hospital where he was pronounced dead.
Russell had been incarcerated since July 2017 after being charged with the 2nd degree murder in the 2009 murder of Sierra Bouzigard.
Cause of death is unknown at this time but foul play is not suspected.  The investigation is continuing.