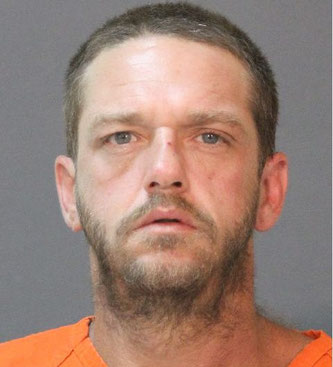 Lake Charles –
On June 5 at approximately 8:30 p.m., a Calcasieu Parish Sheriff's Office deputy made a traffic stop on a car for a traffic violation near the intersection of Common Street and Tallow Road in Lake Charles.   
When the deputy made contact with one of the passengers, Joshua S. Thibodeaux, 36, Lake Charles, a registered sex offender, it was learned he had been living at a home for approximately 4 months and had not registered the address with law enforcement, making him in violation of his sex offender registration requirements.  It was also learned his sex offender ID Card, which is required by law for all registered sex offenders, was no longer valid due to having an incorrect address and expiring in 2017. 
Thibodeaux was arrested and booked into the Calcasieu Correctional Center and charged with failure to register as a sex offender; and failure to comply with sex offender identification requirements.  Judge Michael Canaday set his bond at $30,000.  
Thibodeaux was convicted of carnal knowledge of a juvenile in 2012 in Calcasieu Parish. 
CPSO Sr. Cpl. Sabrina Benoit was the arresting deputy on this case.