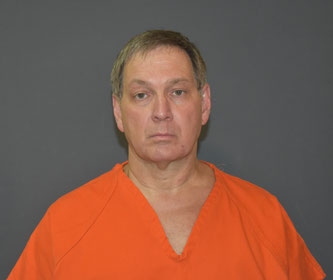 Lake Charles–
On May 15 the Calcasieu Parish Sheriff's Office received a complaint regarding a local high school teacher, James P. Gaharan, Jr., 54, 527 Division Street, Lake Charles, possibly having an inappropriate sexual relationship with one of his students.  During the investigation detectives learned sometime between January and April, Gaharan and the 15 year old student engaged in sexual activity at his residence as well as another location in Calcasieu Parish.  It was also learned Gaharan engaged in explicit conversations with the student on an adult website. 
After detectives completed their investigation it was turned over to the District Attorney's Office, and on May 24 Gaharan was indicted by a Calcasieu Parish Grand Jury and a warrant was issued for his arrest. 
Later the same day the CPSO detectives located Gaharan at his home, where he was arrested and booked into the Calcasieu Correctional Center and charged with 2 counts of felony carnal knowledge of a juvenile; 2 counts of indecent behavior with a juvenile; computer aided solicitation of a minor; and obstruction of justice.  Judge Thomas Quirk set his bond at $130,000.
CPSO Detective James Jones is the lead investigator on this case.