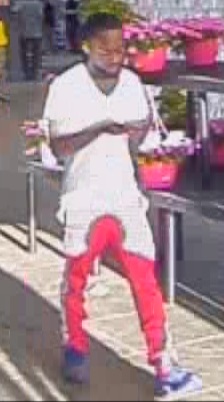 Lake Charles –
On May 1 a Calcasieu Parish Sheriff's Office VICE detective responded to a local physician's office in reference to a fraudulent prescription that was called in to a local pharmacy. 
During the investigation the detective obtained video surveillance from the pharmacy.  After viewing the footage the detective learned on April 30 the suspect seen in the photograph attempted to pick up the prescription.  The suspect was then seen leaving in a dark colored car.
If anyone can identify the suspect seen in this photograph contact CPSO lead Detective Jill Feverjean at 936-1778.