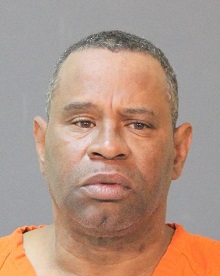 Lake Charles –
On April 8 at approximately 1:50 a.m., a Calcasieu Parish Sheriff's Office deputy initiated a traffic stop on a car traveling on 4th Avenue in Lake Charles after he witnessed it driving erratically down East Broad Street onto 4th Avenue, almost causing a collision.
When the deputy spoke with the driver, Dale P. Williams, 53, Port Allen, LA, he detected a strong odor of alcohol coming from his breath as well as slurred speech.  Williams advised the deputy he had been drinking at the home in Lake Charles where he is currently living and left to go to the store.  The deputy also learned Williams was driving under suspension for 3 previous DWIs in the last 10 years.
Williams refused to perform a standard field sobriety test.  He was arrested and transferred to the Calcasieu Parish Sheriff's Office to take a breath intoxilyzer test; which he also refused.  Williams was booked into the Calcasieu Correctional Center and charged with DWI 4th; operating a vehicle while under suspension; and reckless operation. 
Judge Ronald Ware set his bond at $16,500.   
CPSO Deputy Cpl. Aaron Shelton is the arresting deputy on this case.