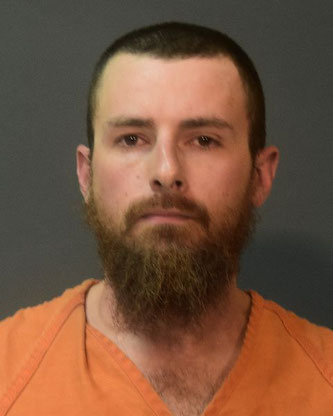 Lake Charles –
Today, March 18, at approximately 4:00 a.m., deputies with the Calcasieu Parish Sheriff's Office responded to a mobile home park located at 1600 W. 4th Street in DeQuincy, LA in reference to a shooting. Upon arrival, deputies located the victim, Jason Hutson, 36, Buffalo, KS, on the ground unconscious and bleeding from the head.  He was transported to a local hospital by ambulance to be treated for multiple gunshot wounds.
Through the investigation, detectives learned Hutson was involved in a physical altercation with Andrew J, Tiner, 30, Lake Jackson, TX, who also lived in the park.  After the altercation, Hutson returned to his residence and exited with at least one firearm, an AR-15.   Moments later witnesses heard gunshots in the park.  Tiner then returned to his residence and also retrieved a firearm. He then shot Hutson from outside of his mobile home. The investigation revealed after Hutson fell to the ground, Tiner approached him, removed the rifle from him, and struck him with the butt of the rifle in the head.       Hutson was later pronounced dead at the hospital after undergoing extensive treatment.
Tiner was arrested on scene and booked into Calcasieu Correctional Center for aggravated second degree battery. Timer's bond has not yet been set. The investigation is continuing and additional charges are possible.
CPSO Detective Travis Mier is the lead in this investigation.