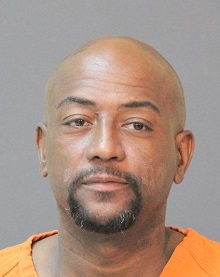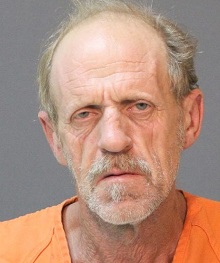 Lake Charles –
On March 7 at approximately 6:00 a.m. the Calcasieu Parish Sheriff's Office was dispatched to a local business on Highway 90 in Lake Charles regarding a theft.  When deputies arrived they spoke with the complainant who advised they captured two men on video surveillance enter the laundromat area and break into the washer and dryers.   
During the investigation detectives viewed the surveillance video and observed one man, identified as Charles A. Hutchins, 56, 6151 Mark Lebleu Road, Lake Charles, keeping watch while the other man, identified as Noah Celestine, Jr., 47, 6708 Chickadee Road, Iowa, broke into the machines and stole approximately $1,800. 
Later the same day detectives were able to locate Celestine at a local hotel and received permission to search the room.  During the search detectives located burglary tools, as well as, methamphetamines and drug paraphernalia.  He was arrested and transferred to CPSO for questioning.  Detectives made contact with Hutchins over the phone, who advised he would meet them at CPSO Iowa Law Enforcement Center. 
Celestine and Hutchins were arrested and booked into the Calcasieu Correctional Center.  Celestine is charged with theft over $1,000; simple burglary; simple criminal damage to property; possession of burglary tools; possession of CDS II; and possession of drug paraphernalia.   Hutchins is charged with theft over $1,000; simple burglary; and simple criminal damage to property.  Judge Mike Canaday set Celestine's bond at $198,000 and Hutchins' bond at $120,000.
CPSO Detectives Roy Pesson and Kim Sittig are the lead investigators on this case.