**Suspect has been identified as Anthony Keith Simmons, 49, of Lake Charles. He has been arrested and charged with hit & run driving; driving without a license; no auto insurance; failure to register motor vehicle; and alteration to a temporary tag.**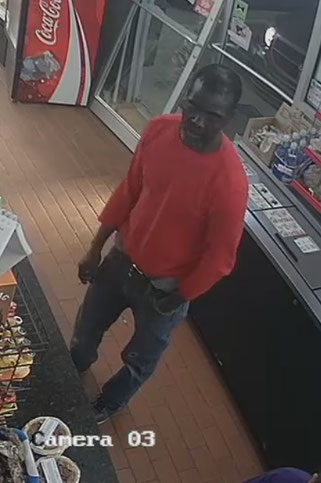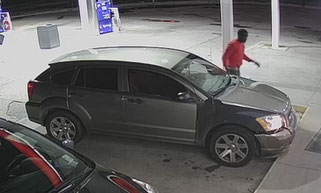 Lake Charles –
The Calcasieu Parish Sheriff's Office is investigating a hit and run that took place on February 2 at approximately 5:00 a.m. at a local convenience store located at on Highway 14 East in Lake Charles. 
During the investigation, it was learned that the driver of a silver Dodge Caliber drove into the front doors of the business.  The suspect then briefly entered the store before fleeing the scene.
The Dodge Caliber has damage to the front right bumper.  It also appears the front right quarter panel of the Caliber has been recently replaced and is unpainted.   
The Calcasieu Parish Sheriff's Office is asking the public for assistance.  If anyone recognizes the Dodge Caliber or the driver in these photos or has any information about this incident, please call the lead investigator, Sgt. Bryan Guth at 491-3846.  If Sgt. Guth does not answer, please leave a message and he will return the call as soon as possible.