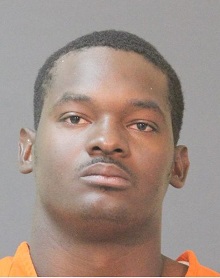 Lake Charles –
On November 2 at approximately 12:10 a.m., Calcasieu Parish Sheriff's Office deputies initiated a traffic stop on a truck traveling on Weaver Road in Lake Charles for a traffic violation.
When the deputies spoke with the driver, Tyson V. Francis, 30, 7157 W. Savannah Lane, Lake Charles, they detected a strong odor of alcohol coming from his breath.  Deputies also observed Francis to have glossy eyes, slurred speech, and trouble keeping his balance. 
Francis, who has 3 previous DWI arrests, refused to perform a standard field sobriety test.  Francis was arrested and transferred to the Calcasieu Parish Sheriff's Office to take a breath intoxilyzer test; which he also refused.  He was booked into the Calcasieu Correctional Center and charged with DWI 4th. 
Judge Sharon Wilson set his bond at $50,250 with special conditions being he cannot operate a vehicle without an ignition interlock device and a valid driver's license and he may not possess any alcohol. 
CPSO Deputy Sabrina Benoit is the arresting deputy on this case.