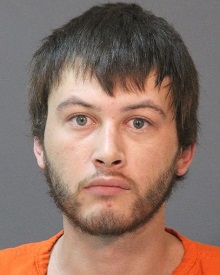 Lake Charles, LA –
On March 27 the Calcasieu Parish Sheriff's Office received a complaint regarding Christopher E. Vincent, 27, 1833 Sara Street, Sulphur, having inappropriate sexual contact with a female family member, who is now 10 years old.  The victim advised detectives the incident happened on more than one occasion between 2014 and 2017.  
On October 20 after further investigation, Judge David Ritchie signed a warrant in the amount of $150,000 for Vincent's arrest.  On October 27 Vincent was located, arrested and booked into the Calcasieu Correctional Center.  He is charged with 1st degree rape.  Judge Ritchie set his special conditions of bond to include no contact with the victim and no unsupervised contact with any minor children. 
CPSO Detective Michelle Robinson is the lead investigator on this case.