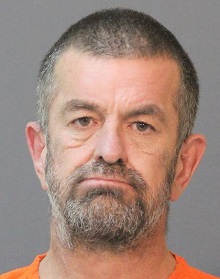 Lake Charles, LA –
On October 23 Calcasieu Parish Sheriff's Office deputies responded to a walk in complaint at the Vinton Law Enforcement Center in reference to a theft. 
The victim advised deputies he ordered a new credit card and never received it in the mail, but several weeks later he noticed charges on the credit card that he had not authorized.  The victim also stated in July he noticed his handgun was missing from the dresser inside his home.  During further investigation deputies learned from July - October 2017 there was approximately $12,000 of unauthorized charges on the victim's account.
Later the same day, after further investigation, deputies questioned the victim's family member, Randy E. Deason, 53, 1210 East Street, Vinton, who stated to deputies he was responsible for all the charges on the credit card and he also stole the gun, as well as, some other items from the victim's home and pawned them at a local pawn shop.  Deason was arrested the same day and booked into the Calcasieu Correctional Center and charged with theft from $5,000 - $25,000; theft of a firearm; and possession of a firearm by a convicted felon.  Judge Guy Bradberry set his bond at $25,000
Detectives were able to locate the stolen gun, as well as, a pair of binoculars and a men's ring at the pawn shop, which were then recovered and returned to the victim.   
CPSO Deputies Christopher Dougay and Travis Carroll are the arresting deputies on this case.  Detective Jeremy Trahan is the lead investigator on this case.