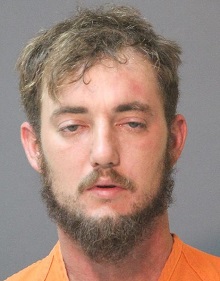 Lake Charles –
On October 7 at approximately 7:45 p.m. a Calcasieu Parish Sheriff's Office deputy conducted a traffic stop on a truck on West Tank Farm Road in Lake Charles for a traffic violation. When the deputy spoke with the driver, Bobby J. Fontenot, 30, 125 W. Hale Street, Lake Charles, he detected an odor of alcohol emitting from his person. He also observed Fontenot to have slurred speech and unsteady balance.
Fontenot performed poorly on a portion of the standard field sobriety test and then stated he was unable to complete the remainder of the test due to medical issues. He was arrested and transported to the Calcasieu Parish Sheriff's Office where he submitted to a breath intoxilyzer test which revealed he was over the legal limit.
Fontenot, who has 2 prior DWIs in the last ten years, was booked into the Calcasieu Correctional Center and charged with DWI 3rd; failure to dim lights; tail lamps required; expired license plate; and failure to register vehicle. He was released the next day on a $5,400 bond set by Judge Clayton Davis with special conditions being he cannot operate a vehicle without an ignition interlock device and he must wear an alcohol detection monitor at all times.
CPSO Sr. Cpl. Freddy Galicia was the arresting deputy on this case.