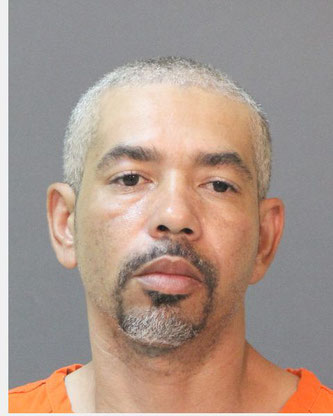 UPDATE:
Earlier this morning, October 6, CPSO deputies received intel on a possible location of escaped inmate trustee, Anthony Collins, Jr.
Deputies set up a perimeter around the 6000 block of Common Street in Lake Charles and at approximately 8:50 a.m. deputies located Collins in a field. He was arrested and taken into custody.
He will be charged with escape.
Lake Charles –
Today at approximately 11:00 a.m. inmate trustee Anthony D. Collins, Jr., 38, last known address 522 Bank Street, Lake Charles, walked off of his Calcasieu Correctional Center trustee job on litter detail on Prien Lake Road in Lake Charles.
Collins was last seen wearing an orange jumpsuit which was later located on Landfair Drive in Lake Charles.
Collins was serving time for drug charges and probation violation on bank fraud charges.
The Calcasieu Parish Sheriff's Office is actively searching for Collins.  If anyone knows of Collins' whereabouts, please call the Sheriff's Office at 491-3605.