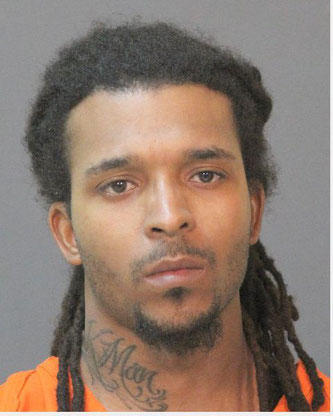 Lake Charles –
Last night at approximately 10:00 p.m. the Calcasieu Parish Sheriff's Office responded to a call regarding a burglary in progress at a house at 3200 E. Opelousas Street in Lake Charles.  Prior to deputies' arrival they were advised by the complainant that shots had been fired.  Once deputies arrived they observed a man, later identified as Terren L. Zeno, 24, Lake Charles, deceased inside the residence.   
During the initial investigation detectives learned prior to the shooting, Zeno had been in a verbal altercation over the phone with the resident living at E. Opelousas Street.  Zeno, along with another man, drove to the home.  Detectives then were advised while Zeno was arriving at the residence, another man, identified as Patrick W. Green, 32, 1403 N. Prater Street, arrived at the home.  A confrontation then ensued outside the residence between the men, at which time Green entered the homeowner's house.  Zeno then attempted to force his way inside the house to continue the altercation at which time he was shot by Green. 
The homeowner and the three men who were involved in the altercation were all acquaintances.
Green was arrested and booked into the Calcasieu Correctional Center and charged with manslaughter.  Judge Clayton Davis set his bond at $250,000.
CPSO Detective Travis Lavergne is the lead investigator on this case.