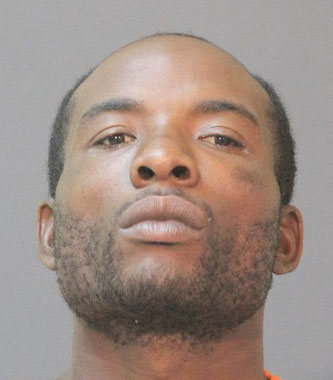 Lake Charles –
On July 31 Calcasieu Parish Sheriff's Office deputies were dispatched to an apartment complex on Lake Street in reference to a rape.During the initial investigation the victim advised detectives she went to the dumpster located near her apartment to throw out trash and left the door to her apartment slightly open.  She stated when she re-entered her home she observed an unknown man inside holding a knife.  She told detectives she attempted to flee but the suspect grabbed her and forced her into the bedroom at knife point, at which time he raped her.  The victim also advised detectives she attempted to resist the suspect but he hit her multiple times.  Detectives also learned the suspect stole the victim's cell phone before leaving the residence.
 After further investigation, evidence at the scene led to the identification of the suspect as Brandon L. Bell, 33, 653 Odile Street, Lake Charles.  On September 21 Judge Clayton Davis signed a warrant in the amount of $400,000 for Bell's arrest.  Bell was arrested the next day and booked into the Calcasieu Correctional Center and charged with 1st degree rape; and armed robbery. 
CPSO Detective Ben Hare is the lead investigator on this case.