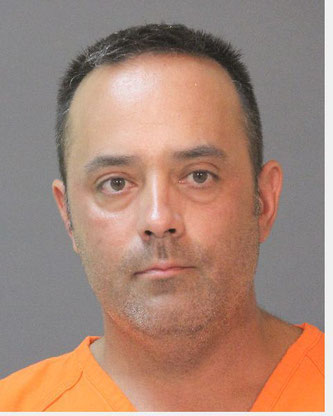 Lake Charles–
On September 28 the Calcasieu Parish Sheriff's Office received a complaint in reference to cruelty to a juvenile. 
During the investigation detectives observed numerous marks on the 12 year old boy's neck, back, and arm.  The boy advised detectives that a family member, Jason R. Coward, 43, Vinton, LA, punished him by making him run on a treadmill for an extended period of time.  The victim stated he would become exhausted and fell down several times onto the moving belt of the treadmill, which caused the marks on his body.  The victim also advised detectives that when he would fall off Coward would force him back onto the treadmill by pushing him onto it while the belt was still moving. 
Later the same day Coward was arrested and booked into the Calcasieu Correctional Center and charged with cruelty to a juvenile.  Judge Ron Ware set his bond at $5,000.
CPSO Detective Jacob Dore is the lead investigator on this case.