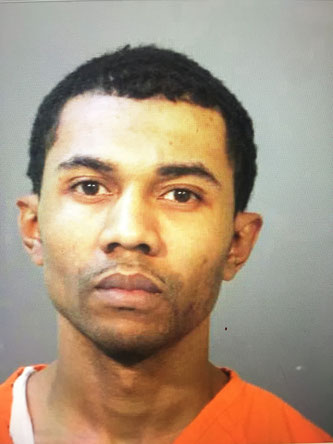 Lake Charles –
This afternoon around 4:30 the Calcasieu Parish Sheriff's Office was dispatched to a house at 1010 Stevenson in Vinton in regard to a shooting.  When deputies arrived they found a victim who had been shot in the leg with what appears to be non-life threatening injuries; however, the victim was transported to a hospital in Lafayette.
Deputies learned the suspect, William S. Lastrapes, 36, who lives at the house on Stevenson St., had left the scene.  Deputies have been searching for Lastrapes for the last several hours.
An arrest warrant has been issued and signed by Judge David Ritchie in the amount of $750,000.  Lastrapes is being charged with attempted 2nd degree murder; and possession of a firearm by a convicted felon.
If anyone see Lastrapes or knows his whereabouts, they are asked to call 911 or the Sheriff's Office at 491-3605.   He was last seen on foot close to his house on Stevenson.   He is considered armed and dangerous so please do not approach him.
UPDATE:  William S. Lastrapes turned himself into the Calcasieu Parish Office this morning.  The victim is still in the hospital and his injuries appear to be non-life threatening at this time.