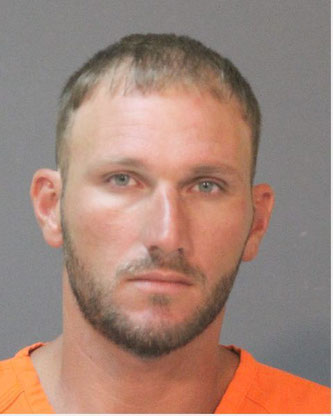 Lake Charles, LA –
Calcasieu Parish Sheriff's Office has made an arrest in the murder of 19 year old Sierra Bouzigard of Moss Bluff on November 23, 2009.  She was found murdered with trauma to her body on the side of John Koonce Rd. in Moss Bluff.   
After exhausting all leads, Sheriff Tony Mancuso announced on September 1, 2015 DNA of an unidentified suspect in the murder was sent to a company that creates a picture and characteristic profile of the suspect from the DNA.  At the time of the murder in 2009, the DNA found at the crime scene was placed in CODIS (Combined DNA Index 
System) but it has produced no matches.
At the time Sheriff Mancuso said, "This new technology is very exciting for us.  All along we have been focusing on a Hispanic male because that is the direction our evidence took us.  Now we know it is a white male, with fair/very fair skin, green or blues eyes and brown/black hair so now our investigation will move in a different direction thanks to this profile.  Not only does it give us characteristics of a suspect, it also helps us to eliminate certain factions of the population as suspects."
The Calcasieu Parish Sheriff's Office is the first law enforcement agency in the State of Louisiana to use this new technology.
The detectives have followed numerous leads since the 2009 murder.  About a month ago a promising lead led them to Blake A. Russell, 31, living at 390 Frank St., DeQuincy.  During the last several weeks surveillance was conducted and during the surveillance, detectives obtained Russell's DNA from a discarded item.  
The Southwest LA Regional Crime Lab was able to match the DNA from the object to the DNA recovered on Bouzigard's body.
Russell was arrested today on a $2 million arrest warrant signed by Judge Clayton Davis.  He has been charged with 2nd degree murder.
CPSO Detective Mark Clark and Lt. Beth McGee are the lead investigators on this case.