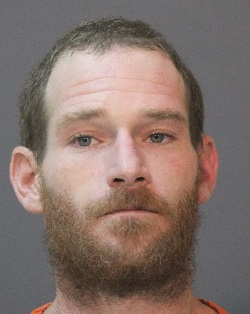 Lake Charles –
On July 10 at approximately 11:00 a.m. the Calcasieu Parish Sheriff's Office responded to a call at a home at 2304 Kathy Drive in Sulphur in reference to animal cruelty.  Upon arrival deputies spoke with the homeowner, who no longer lives at the home and who was also the complainant, who advised deputies when she arrived at the house she found two small puppies dead on a pile of dirty clothes located in the kitchen.  She advised deputies she had put them in a bag and then called the Sheriff's Office. 
The home owner gave deputies permission to search the residence.  Once inside deputies located the two residents, Kody Yellott, 26, and Alaura Nixon, 19, who were immediately detained due to deputies locating drug paraphernalia in close proximity to them.  Upon a search of the home, deputies located 8 dogs inside the residence.  Deputies also located 6 small puppies in a corner of the living room that were laying in feces and urine.  There was no food located in the home for the dogs and the floors of the residence were covered in urine and feces.  Deputies observed the remains of two small puppies that were found by the homeowner to be partially eaten by the dogs found in the residence.    
Yellot was arrested and booked into the Calcasieu Correctional Center and charged with 14 counts of simple animal cruelty; 2 counts of aggravated animal cruelty; and possession of drug paraphernalia.  Judge Robert Wyatt set his bond at $27,500.  Nixon was released, due to needing medical attention, with charges of 14 counts of simple animal cruelty; and 2 counts of aggravated animal cruelty. 
A Calcasieu Parish Animal Services detective arrived and took all fourteen (14) dogs into custody, after the owner signed a voluntary surrender.  They were transported to Calcasieu Parish Animal Services and checked by a licensed veterinarian and found to be underweight.   
CPSO Deputy Tyler McKnight is the arresting officer on this case.  CPSO Detective Jennie Duncan is the lead investigator on this case.