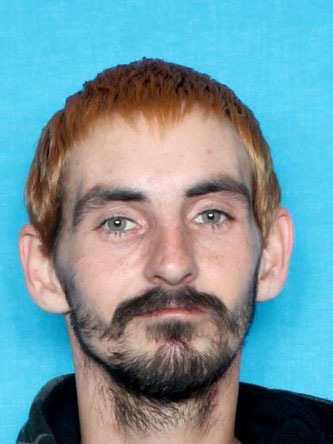 Lake Charles –
The Beauregard Parish Sheriff's Office is asking for the public's assistance in locating a work release inmate.  On Saturday, July 8 at approximately 10:00 p.m., Jonathan Ashcraft walked away from a fast food restaurant on Nelson Road in Lake Charles where he was employed as a work release inmate.
Ashcraft was housed at Beauregard Sheriff's Office Southwest Transitional Work Release Program which is located at the former Phelps Correctional Center. He was last seen in the area of Country Club Road and Nelson Road in Lake Charles at approximately 3:00 p.m. today, Sunday, July 9.
Ashcraft is a white male, 29 years old, 5'11", 120 lbs., with brown hair and green eyes.  He was wearing a black t-shirt and black sweatpants with a red stripe.  Please note in the picture that is attached, Ashcraft has brown hair now – not the orange-looking hair in the picture, and he no longer has facial hair.
Anyone that has seen Ashcraft or his information about his whereabouts, please call the Calcasieu Parish Sheriff's Office, who is assisting the Beauregard Parish Sheriff's Office at  (337) 491-3605.
Around 10:30 a.m. on Monday July 10, Jonathan Ashcraft was located in DeQuincy and taken into custody by the DeQuincy Police Department.