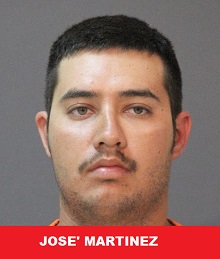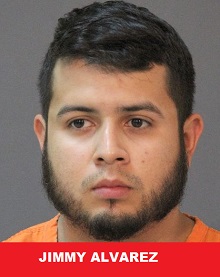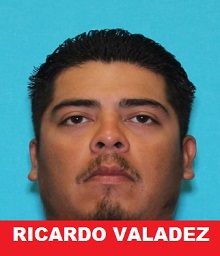 Lake Charles, LA –
On Thursday, May 25 at approximately 11:20 p.m. the Calcasieu Parish Sheriff's Office received a call in reference to a rape at a residence on Acorn Creek Trail in Sulphur.    
After further investigation detectives learned the victim was staying the night at her friend's residence while the friend was at work.  While she was taking a shower three men, later identified as Jose' C. Martinez, 22, Jimmy Alvarez, 24, both of Sulphur, and Ricardo C. Valadez, 29, La Porte, TX, who were subleasing rooms inside the same residence, entered the bathroom where the victim was showering.  Martinez and Valadez entered the shower and started sexually assaulting the victim while Alvarez watched.  Detectives then learned the men forced the victim onto the bed where she was held down and raped by Martinez and Valadez while Alvarez watched.  The victim told detectives when Martinez and Valadez left the room Alvarez attempted to rape her.  She then told detectives after Alvarez left the room she was able to lock herself in the bathroom and call a friend who in turn called authorities. 
Martinez and Alvarez, who were located at the residence where the rape occurred, were arrested and booked into the Calcasieu Correctional Center and charged with 1st degree rape.  Detectives issued an arrest warrant for Valadez, who left the scene prior to deputies arrival.  Judge Michael Canaday set all three bonds at $1.25 million.  When detectives spoke with Martinez he confirmed the victim said no numerous times, but they continued. 
The Calcasieu Parish Sheriff's Office is asking the public for assistance in locating Valadez.  If anyone knows of his whereabouts, please call CPSO at (337) 491-3605 or Crime Stoppers at (337) 439-2222.    
CPSO Deputy Christopher Daigle is the arresting deputy on this case.  CPSO Detective Michelle Robinson is the lead investigator on this case.