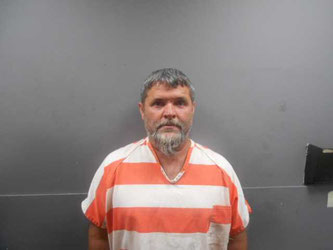 Lake Charles –
On April 9 the Calcasieu Parish Sheriff's Office received a complaint in reference to Ivy R. Monceaux, 46, 1237 Joe Gray Road, DeRidder, possessing a cell phone that contained inappropriate images of children.  Monceaux accidentally left his cell phone at a residence in Calcasieu Parish and in attempt to find the rightful owner, the complainant discovered the inappropriate pictures on the cell phone.
After further investigation detectives conducted a forensic exam on the cell phone, which revealed numerous pornographic images and videos involving girls ranging in ages from approximately 16 and younger, one of which lives in Calcasieu Parish.
 On May 2 Judge Sharon Wilson signed a warrant in the amount of $100,000 for Monceaux' s arrest for 46 counts of pornography involving juveniles.  He was located later the same day and arrested by the Beauregard Parish Sheriff's Office and was booked into the Beauregard Parish Jail.  Monceaux is currently waiting to be transferred to the Calcasieu Correctional Center.
The investigation is continuing and further charges and arrests are possible.  DHS Homeland Security Investigations and the Beauregard Parish Sheriff's Office are assisting with the investigation.