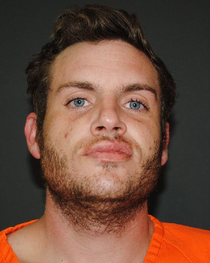 Lake Charles –
On March 14, the Calcasieu Parish Sheriff's Office received a complaint regarding a man using an acquaintance's credit cards and forging the acquaintance's name on checks.
The investigation revealed between March 10, 2016 and January 8, 2017, Justin W. Gray, 28, 710 W. McNeese St., Lake Charles, used three of the victim's credit card and forged the victim's name on numerous checks. The total amount of forged checks and unauthorized use of the three credit cards is in excess of $64,000.
A warrant was issued for Gray on April 13 and he turned himself in to the Calcasieu Parish Sheriff's Office today.
Gray was arrested and booked into the Calcasieu Correctional Center and charged with 3 counts of Unauthorized Use of a Credit Card; and 41 counts of Forgery.
Judge Michael Canaday set Gray's bond at $56,000.
CPSO Detective John Melton is the lead investigator on this case.