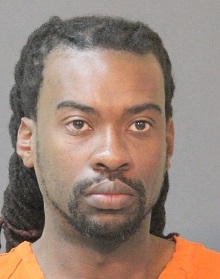 Lake Charles–
On March 23 the Calcasieu Parish Sheriff's Office received a complaint regarding a local high school teacher, Raymond P. Johnson, 31, Lake Charles, inappropriately touching one of his students on numerous occasions in May 2015 when the boy was 15 years old.  The victim advised detectives the inappropriate contact occurred when they were alone in the classroom.
On April 5 after further investigation, Judge David Ritchie signed a warrant in the amount of $25,000 for Johnson's arrest.  On April 7 Johnson was located at his residence and arrested.  He was booked into the Calcasieu Correctional Center and charged with indecent behavior with a juvenile.  He was released on bond later the same day.
CPSO Detective Monte Gentry is the lead investigator on this case.