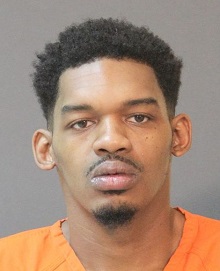 Lake Charles, LA –
On March 25 at approximately 10:15 p.m. a Calcasieu Parish Sheriff's Office deputy was dispatched to a call in reference to criminal property damage at a local casino in Lake Charles.  Upon arrival the deputy spoke with casino personnel who stated they detained a man, later identified as Isaiah M. Reado, 29, 3719 Brentwood Ave., Lake Charles, for vandalizing vehicles in the casino parking lot.  The casino employees advised the deputy that Reado was seen on video surveillance walking through the parking lot pulling on door handles and keying approximately 22 vehicles.  They stated they were able to locate Reado in the parking lot and brought him to the security office until the deputy arrived. 
Reado was arrested and booked into the Calcasieu Correctional Center and charged with 22 counts of simple criminal damage to property $500 to $50,000.  He was released the next day on a $44,000 bond set by Judge Sharon Wilson.
CPSO Deputy Cpl. Chris Hathaway is the arresting deputy on this case.