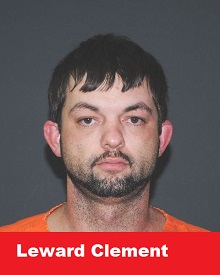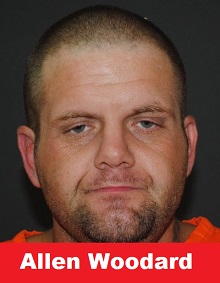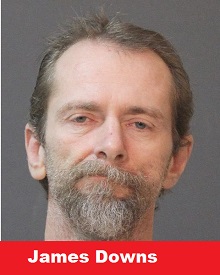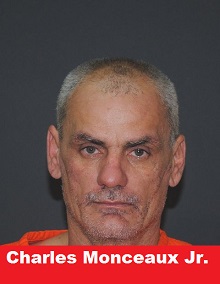 Lake Charles, LA –
After a several month investigation detectives learned Leward S. Clement, 28, 2512 Davis Road, Westlake, Allen W. Woodard, 36, 239 N. Perkins Ferry Road, Moss Bluff, James M. Downs, 45, 3283 Burson Road, Lake Charles, and Charles A. Monceaux, Jr., 44, 859 S. Cooley Road, DeQuincy, were responsible for obtaining and cashing counterfeit checks and using fraudulent IDs on several occasions between December 2, 2016 and January 12, 2017.
On December 2, 2016, Calcasieu Parish Sheriff's Office deputies responded to a complaint in reference to an identity theft. They were advised by the complainant, who had previously lost his wallet, that someone cashed several checks against his bank account. During the investigation detectives obtained video surveillance showing Woodard cash the checks. It was also learned one of the checks was made payable to Clement. 
On December 8, detectives learned that two checks were stolen out of a mailbox in Lake Charles. The victim was advised by their bank that someone was attempting to cash one of the checks. During the investigation it was learned that the check was fraudulently changed to be made payable to Downs, but when he attempted to cash the check the bank denied the transaction. Detectives obtained photographs from the bank that show Downs attempting to cash the check.
On December 10 CPSO deputies responded to a home in Lake Charles in reference to a burglary. During the initial investigation the victims advised that numerous pieces of jewelry, as well as, some blank checks were stolen from the home. Detectives obtained video surveillance of Downs attempting to use the stolen and forged checks at numerous local stores. It was also learned Downs pawned some of the jewelry that had been stolen during the burglary. When detectives spoke with Downs he advised them that he was given the checks by Woodard. One of the stolen checks was used to purchase a Yeti ice chest by a subject who was described by store personnel and matched the description of Woodard. It was then learned the Yeti was later pawned by Clement, who used a fraudulent ID with his photograph.
On January 4, detectives learned that several checks were stolen out of a delivery truck in Lake Charles. On January 6 Monceaux attempted to cash one of the stolen checks at a local bank but was denied. Detectives were able to obtain the check and the fraudulent ID belonging to Monceaux, which he left behind at the bank. On January 9 Clement attempted to cash one of the stolen checks at a local Walmart but was denied. Detectives obtained the check and fraudulent ID with Clement's photo from Walmart.
On January 10 CPSO responded to a burglary of a storage facility in Iowa. Later the same evening Clement was seen in a car that matched the description of the one leaving the scene. When detectives searched the car they located several counterfeit checks, as wells as, items that were stolen from the storage facility. Detectives also located numerous counterfeit IDs that had Clements photograph but fake names. Detectives located an ID with the same name that was used when the Yeti was pawned as well as the ID of the victim whom lost his wallet. Clement was arrested and booked into the Calcasieu Correctional Center.
One of the counterfeit checks found in the car with Clement was from a local business, and when detectives spoke with the owner on January 12 he advised that someone had already cashed three other fraudulent checks from his business. When detectives spoke with Monceaux, whose name was on one of the forged checks, he stated he was responsible for cashing one of the checks from the business.
When detectives charged and arrested Woodard, Downs, and Monceaux, they were already incarcerated at the CCC on unrelated charges.
Clement is charged with 3 counts of identity theft; theft $750 - $5,000; 2 counts of simple burglary; forgery; monetary instrument abuse; illegal possession of stolen things; and theft under $750. His bond is $62,500. Woodard is charged with simple burglary; theft $750 - $5,000; 2 counts of forgery; and 2 counts of identity theft. His bond is $33,000. Downs is charged with simple burglary; theft over $650; and 6 counts of forgery. His bond is $13,000. Monceaux is charged with 2 counts of bank fraud. His bond is $13,000.
The total amount of money stolen between all the incidents is approximately $13,000.
CPSO Detectives Edward Curol, Roy Pesson, and John Melton are the lead investigators on these cases.