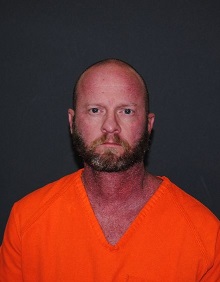 Lake Charles–
On September 6, 2016, the Calcasieu Parish Sheriff's Office received a complaint regarding Keith A. Buller, 48, 22433 Highway 383, Iowa, exposing himself as well as having inappropriate sexual contact with a girl, who was a family acquaintance, over 20 years ago when she was approximately 10 years old.  After further investigation Buller was arrested on February 17 and booked into the Calcasieu Correction Center and charged with indecent behavior with a juvenile. 
Judge David Ritchie set his bond at $125,000.    
CPSO Detective Brent Young is the lead investigator on this case.
In September 2016 Buller was indicted by a Calcasieu Parish Grand Jury on charges of aggravated rape stemming from a different incident.  The investigation revealed he had inappropriate sexual contact with a young girl, who was also a family acquaintance, on several occasions between 1984 and 1993, starting when she was 3 years old.