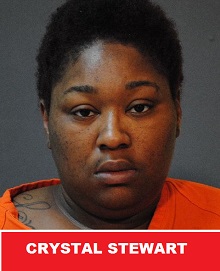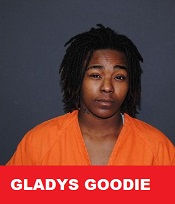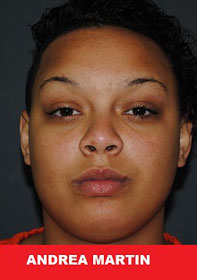 Lake Charles –
***UPDATE: Andrea N. Martin, 22, Lake Charles, was arrested and booked into the Calcasieu Correctional Center yesterday afternoon in connection with the Westlake shooting and armed robbery.  She is charged with attempted 2nd degree murder; armed robbery; and armed robbery with a firearm.  Her bond of $150,500 was set by Judge Ron Ware.***
On January 28 at approximately 10:30 p.m. the Calcasieu Parish Sheriff's Office responded to a call in reference to a shooting at an apartment on Foster Lane in Westlake. Upon arrival deputies observed the victim with a gunshot wound to his leg. During the initial investigation deputies learned several women entered the residence, demanded the victim's wallet, shot him and then fled the scene. The victim sustained non-life threatening injuries and was airlifted to a hospital for treatment.
After further investigation detectives learned the victim's credit cards had been used at a local business and were able to obtain video surveillance footage of the suspects as well as the vehicle used during the shooting. Detectives followed several leads and were able to identify Crystal L. Stewart, 26, 2126 6th St., Lake Charles, Gladys A. Goodie, 27, Lafayette, Michaela F. Beam, 21, 812 ½ Celeste St., Lake Charles, and Andrea N. Martin, 22, Lake Charles, as those involved in the shooting.
On February 2 detectives located Stewart and Goodie, along with the suspected vehicle used during the shooting, near a home on Anita Drive in Lake Charles. Later the same day they located Beam at a local motel in Lake Charles.
All three women were arrested and booked into the Calcasieu Correctional Center. Stewart is being charged with attempted 2nd degree murder; armed robbery; and armed robbery with a firearm, Judge Ron ware set her bond at $150,500. Goodie and Beam are being charged with accessory after the fact of armed robbery; and accessory after the fact of attempted 2nd degree murder. Judge Ron Ware set Goodie's bond at $125,000 and Beam's bond at $110,000.
The investigation into the shooting is continuing and more arrests are possible.
CPSO Detective Lance Melendy is the lead investigator on this case.