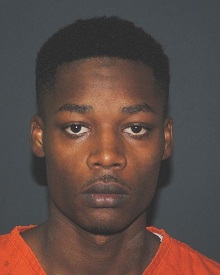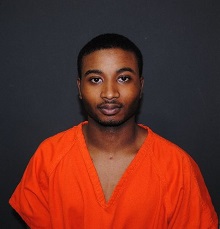 Lake Charles –
On Wednesday, January 4 at approximately 2:10 a.m., two unknown men robbed a convenience store located on Highway 397 in Lake Charles.  The suspects entered the store, wearing hoodies and bandannas concealing their faces, armed with a gun, pistol whipped the clerk and then stole various pieces of merchandise an undisclosed amount of cash and property belonging to the clerk.  The suspects fled the store in a dark colored truck and headed north on Highway 397. 
After further investigation detectives were able to identity the two suspects as Colby A. Comeaux, 19, and Eli Celestine, 23, both of Lafayette.  On January 19, with the assistance of the Lafayette Parish Sheriff's Office, detectives located Comeaux at his residence.  After detectives spoke with Comeaux he was then arrested.  The following day LPSO located Celestine, who was also arrested. 
They were both transported and booked into the Calcasieu Correction Center and charged with armed robbery; armed robbery with the use of a firearm; and aggravated battery.  Judge Guy Bradberry set Comeaux's bond at $500,000 and Celestine's bond at $550,000.
CPSO Detective Lt. Les Blanchard is the lead investigator on this case.