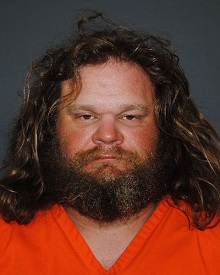 Lake Charles –
On January 17 at approximately 12:00 a.m. Calcasieu Parish Sheriff's Office deputies were dispatched to the area of John Prater Road and Fred Lutz Road in Westlake in reference to a single vehicle accident.   
When deputies arrived they observed a car in the ditch near the southwest corner of the intersection.  When deputies spoke with the driver, Nathan P. Menart, 36, Sunset, LA, they detected an odor of alcohol emitting from his person as well as slurred speech.  Menart advised deputies he had been drinking alcoholic beverages and stopped approximately 30 minutes prior to driving.   
After Menart performed poorly on a standard field sobriety test, he was arrested and transported to the Calcasieu Parish Sheriff's Office for a breath intoxilyzer test; which he refused and stated he had not been drinking.
Menart, who has 2 prior DWIs, was booked into the Calcasieu Correctional Center and charged with DWI 3rd; and careless operation.  He was released on January 19 on a $5,000 bond set by Judge Clayton Davis.
CPSO Cpl. Anthony Williams, Cpl. Casey Steech, and Cpl. Donald Lindenman were the arresting deputies on this case.