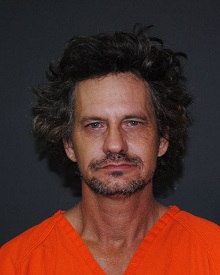 Lake Charles, LA –
On January 6 Calcasieu Parish Sheriff's Office deputies responded to a complaint from a victim in reference to convicted sex offender George T. Spell, 52, 6066 Big Lake Road, Lake Charles.  When detectives spoke with the victim she advised on January 5 she stayed the night at Spell's residence and was awoken by him on top of her having sexual intercourse with her. 
Later the same day detectives interviewed Spell who confirmed the allegation of the rape.  He was arrested and booked into the Calcasieu Correctional Center and charged with 3rd degree rape; and unlawful presence or contact of a sex offender. 
Judge David Ritchie set his bond at $1.3 million.
Spell was convicted of molestation of a juvenile in 2007 in Calcasieu Parish.
CPSO Detective Sarah Stubbs is the lead investigator on this case.